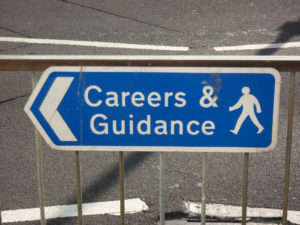 March 5th – 10th marked Careers Week at R.E.A.L. For one full week, the importance of quality careers education was celebrated and promoted, with learners benefiting from key information and advice.

Throughout the week, learners met with Learning Managers to discuss progression pathways, and attended quality career workshops to help them to formulate their career goals.
Opportunities regarding pay, required qualifications and transferable skills were also explored throughout the week. Learners utilised the Job Explorer Database and took part in interactive quizzes to think about what they want from a job.
Learners were also fortunate to take part in quality and meaningful interactions with employers such as JPMorgan and The Enchanted Garden Day Nursery – learning not only about different roles available at these businesses, but also about the skills and attributes these employers are looking for in future candidates.
Clare Walker, Learning Manager and School Lead for Employability & Progression said: "Having representatives from actual businesses come to R.E.A.L. was such a brilliant opportunity for our learners – I was really impressed with some of the questions they asked!
"The whole week was fantastic and really provided our learners with the tools and vision to see the future opportunities available to them."