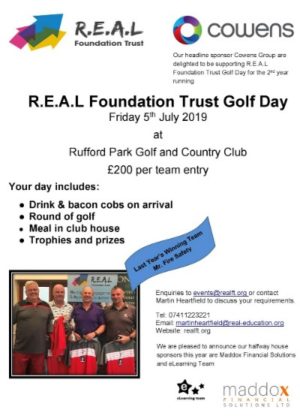 We are delighted to announce that the R.E.A.L. Foundation Trust Golf Day will this year again be sponsored by the Cowans Group. Paul Ragsdale commented: "Cowens Group are delighted to be supporting R.E.A.L. Education's Golf Day for the 2nd year running."
The day will take place on Friday 5th July and will be held at Rufford Park Golf and Country Club.
Invitations to this year's popular event are now being sent out but if you want to enter a team this year, please contact Martin at martin.heartfield@real-education.org.