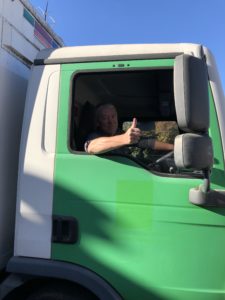 R.E.A.L. Education's Chairman, Brian Smith is in the driving seat as R.E.A.L. get an exciting project on the road!
Working in partnership with Mansfield Building Society, we're creating an innovative mobile educational resource. This amazing partnership will help to transform not only the bus in the picture, but also the lives of local young people.
This exciting journey has only just begun… We will reveal all soon! Look out for more updates in future newsletters.