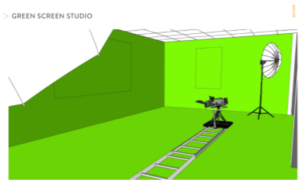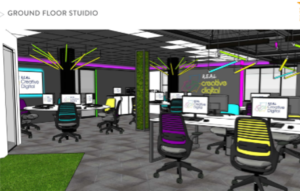 Three major refurbishments projects have recently been underway at R.E.A.L. Education – ensuring that the facilities that we provide for our learners are the best that they can be.
Works have now been completed at our Ilkeston and Worksop learning hubs. The improvements made have been supported by the R.E.A.L. Foundation Trust, in line with the roll-out of our innovative S.T.E.A.M. (Science, Technology, Engineering, Arts and Maths) curriculum. Both hubs now have additional spaces to be able to deliver brand new group learning opportunities.
R.E.A.L. Creative Digital are soon to move into a purpose-built new location – relocating their state of the art equipment whilst also creating an exciting new creative learning environment.
The move to the new site based at Acorn Business Park in Mansfield will be completed by the end of June. When finished, the site will be a market leading provision that caters for young people from Key Stage 3 right through to adult learning.
Steve Quinn, Joint Managing Director at R.E.A.L. Education said: "Providing truly first class provision and facilities for our learners has always been central to our vision. At R.E.A.L. we strive to provide the best possible environment for all of our learners. By ensuring that we have up-to-date and relevant equipment and facilities, our learners can thrive and strive to reach their full potential.
"We are committed to reinvesting in our facilities and are constantly looking at ways to improve and adapt our buildings and equipment at R.E.A.L."
To view any of our learning facilities at R.E.A.L. Education, email enquiries@real-education.org or call 01158 220400 to arrange a visit.