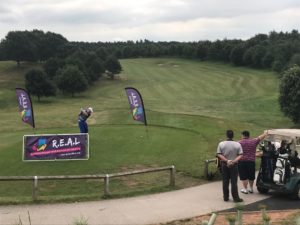 The 2nd Annual R.E.A.L. Foundation Trust Golf Day took place on Friday 7th July 2017 at Rufford Golf and Country Club.
The sold out day was a brilliant success with both the weather and golfing talent on top form!
This winners were "The Health Insurance Group,"  narrowly beating "Cullen Wealth" into second place.
Most importantly, on the day we managed to raise almost £4,000 with donations still being received for the R.E.A.L. Foundation Trust.