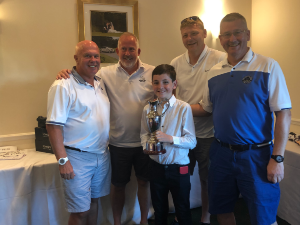 On Friday 5th July, 26 golf teams gathered at Rufford Park Golf and Country Club for the 4th annual R.E.A.L. Foundation Trust Golf Day sponsored by the Cowens Group.
The 23 teams of golfers enjoyed lovely sunny weather as they played golf and raised money for a very worthy cause.
This year, one of the main fundraising ambitions was to help Key Stage 2 children who are struggling in their mainstream schools. R.E.A.L. Education provide short-term intervention packages for children with a view to helping them transition back into their mainstream schools. It was hoped that the day would raise much needed funds towards a new classroom base for the children.
The day raised a fantastic £3900, with the team from Cullen Wealth led by Trustee Dave Collins taking the Claret Jug this year.